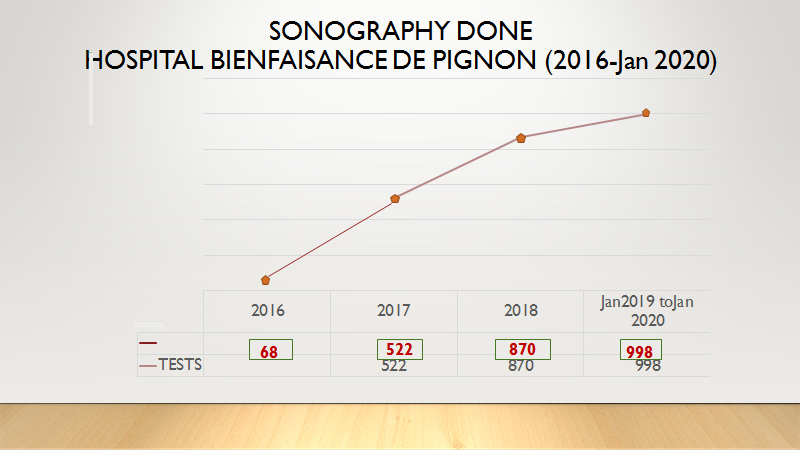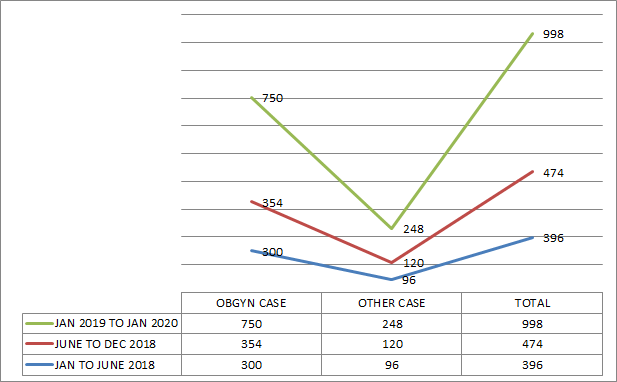 Thr curve for sonography as an example of your outstanding support to the hospital in Pignon
In 2016 only 68 sonography were done at the hospital . Our patients were going to Hinche, Port au prince or elsewhere to get their sono .
We received 2 machines from Primary Care Haiti in 2018 the number reached 870
From Jan to June (6 months) of the year 2019 we have already done 601 sono….WOW!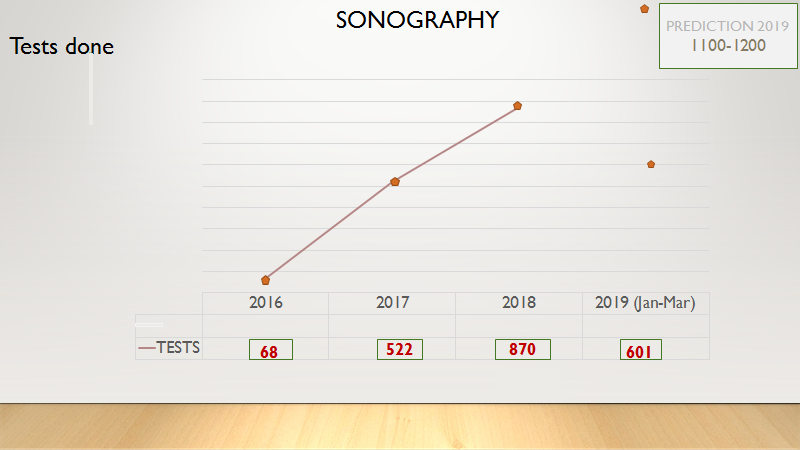 SUMMARY OF THE REPORTS
| | | |
| --- | --- | --- |
| PAP TEST | 2EARS REPORT COMPLETED | June 2016-June 2018 |
| BLS | 2EARS REPORT COMPLETED | June 2016-June 2018 |
| ACLS and PALS | 2EARS REPORT COMPLETED | Nov 2016-January 2019 |
| | | |
| COLPOSCOPY | COMPLETED | June 2017 June 2019 |
| SONOGRAPHY | TO BE COMPLETED | Jan 2018 Jan 2020 |
| I.T | TO BE COMPLETED | Jan 2018 Jan 2020 |