July 2021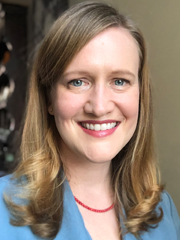 Announcing Primary Care Haiti's First Executive Director.
The Board of Directors is thrilled to welcome Susan F. Bayles as the first Executive Director of Primary Care Haiti (PCH). Since 2018, Susan has served as our volunteer director of development, but the scope of her work extended well beyond her title. In addition to ensuring PCH's training missions were fully funded, Susan also advised PCH's founders on operations, administration, communications, and compliance, proving herself capable of taking on the varied responsibilities of an inaugural Executive Director.
Before coming to Primary Care Haiti, Susan worked for the federal government, managing international training programs and advising federal officials on a variety of legal matters. She holds a Juris Doctor and Master of Arts in International Relations from Boston University, and a Bachelor of Arts in International Affairs from The George Washington University. She resides in Washington, D.C.

Since 2017, PCH has been entirely volunteer-led and focused on delivering continuing medical education in week-long trainings. The decision to hire an Executive Director marks a turning point for Primary Care Haiti as an organization. Over the last five years, PCH has proven that its model works: training healthcare professionals where they are, with the tools they need to continue their practice both (1) improves the state of continuing medical education and (2) improves medical care and outcomes for the population. Primary Care Haiti looks forward to creating a sustainable organization to continue its mission, partnering with Haitian medical professionals, collaboratively determining their needs and supporting them as they expand the capabilities of their healthcare system.
February 7, 2020
Righteous Crowd has featured Primary Care Haiti.
Click here for more info
November 20, 2018
Primary Care Haiti will dedicate the Medical Training in January to the Memory of Dr. Michaèle Amédée Gédéon

Prior to her death in August, Dr. Michaèle Amédée Gédéon was an instrumental part of Primary Care Haiti's work. To honor her vision for the future of Haiti's medical system, Primary Care Haiti is bringing its proven model to Hôpital Immaculée Conception in Les Cayes, Haiti.

Through Primary Care Haiti, U.S. medical professionals deliver classroom and practical training to Haitian medical professionals, and provide donated medical equipment to facilities. Primary Care Haiti focuses on training medical professionals working in Haiti's rural areas, where there is a need for adequate healthcare to serve the four million people who live there.

In 2019, Primary Care Haiti will launch an initiative that will bring U.S. medical and nursing students to Haiti for rotations, providing a mutual benefit to America's future medical professionals and Haitian medical facilities. Primary Care Haiti identifies reputable, trustworthy medical organizations and facilities in rural Haiti for all of its initiatives, and in this, Dr. Gedeon was instrumental.

In working with PCH, Dr. Gédéon's primary goals were to improve the health and living conditions of all in Haiti, particularly the most vulnerable, and to ensure that Haiti's doctors were all trained in emergency medicine. Since 2015, PCH has delivered annual training in Pignon. Expanding to Les Cayes and increasing the number of annual trainings honors Dr. Gédéon's legacy.

The inaugural training in Les Cayes will take place from January 21 to 24. PCH will offer training in full body ultrasound, cervical cancer diagnosis and treatment, basic life support, advanced cardiovascular life support, pediatric advanced life support, pediatric trauma management, neonatal care, and cardiopulmonary resuscitation for non-healthcare providers. Courses are free and all healthcare providers are eligible to register. Primary Care Haiti invites women to come to Hôpital Immaculée Conception from January 21 through 24 to receive cervical cancer screening, diagnosis and treatment.

Moving forward, Primary Care Haiti will continue to rely on its Local Coordinators to identify appropriate medical facilities for its trainings and rotations. In this, Dr. Gédéon's son, Mr. Daniel Gédéon, continues her work. For more information about registering for our courses, cervical cancer screening, or our other training work in Haiti, please contact us.

Our local Coordinator:
Daniel Gédéon
34-921-807
www.primarycarehaiti.org
primarycarehaiti@gmail.com
20 novembre 2018
Primary Care Haiti dédiera la formation médicale en janvier 2019 en mémoire du Dr. Michaèle Amédée Gédéon

Avant sa mort en août, le Dr. Michaèle Amédée Gédéon fut une volontaire essentielle dévoué au travail de Primary Care Haïti. Pour honorer sa vision de l'avenir du système médical haïtien, Primary Care Haiti apporte son modèle éprouvé à l'Hôpital Immaculée Conception des Cayes, en Haïti.
Par l'intermédiaire de Primary Care Haiti, des professionnels de la santé étrangers (américains) mettent à la disposition /dispensent une formation théorique et pratique aux professionnels haïtiens au niveau de la santé, ainsi que du matériel médical donné aux établissements. Primary Care Haiti est axé sur la formation de professionnels de la santé travaillant dans les zones rurales d'Haïti, où des soins de santé adéquats sont nécessaires pour desservir les quatre millions de personnes qui y vivent.
En 2019, Primary Care Haiti lancera une initiative qui amènera des étudiants américains en médecine et en sciences infirmières en alternance, offrant ainsi un avantage mutuel aux futurs professionnels de la santé et aux établissements médicaux en Haïti. Soins primaires Haïti identifie des organisations et des installations médicales réputées et dignes de confiance dans les zones rurales d'Haïti pour toutes ses initiatives et le Dr. Patricia Michaèle Amédée Gédéon a joué un rôle déterminant.
En travaillant avec PCH, les principaux objectifs du Dr Gédéon étaient d'améliorer la santé et les conditions de vie de tous les Haïtiens, en particulier des plus vulnérables, et de veiller à ce que les médecins haïtiens soient tous formés à la médecine d'urgence. [1] Depuis 2015, PCH dispense d'une formation annuelle à Pignon. L'expansion aux Cayes et l'augmentation du nombre de formations annuelles rendent hommage à l'héritage du Dr Gédéon.
La première formation dans la partie Sud du pays, plus précisément aux Cayes se tiendra du 21 au 24 janvier. PCH offrira une formation en échographie complète, diagnostic et traitement du cancer du col utérin, accompagnement de base, accompagnement cardiovasculaire avancé, aide à la vie avancée pédiatrique, traitement des traumatismes pédiatriques, soins néonatals et la réanimation cardiopulmonaire pour les non-prestataires de soins de santé. Les cours sont gratuits et tous les fournisseurs de soins de santé peuvent s'inscrire. Primary Care Haiti invite les femmes à se rendre à l'Hôpital Immaculée Conception du 21 au 24 janvier pour se faire dépister, diagnostiquer et traiter le cancer du col utérin.
À l'avenir, Primary Care Haiti continuera à faire appel à ses coordonateurs locaux pour identifier les installations médicales appropriées pour ses formations et ses stages. En cela, le fils du Dr Gédéon, M. Daniel Gédéon, continue le travail. Pour des informations sur l'inscription des cours, au dépistage du cancer du col utérin ou à toutes autres autres activités de formation en Haïti, veuillez nous contacter.
Notre coordonateur local:
Daniel Gédéon
34-921-807
www.primarycarehaiti.org
primarycarehaiti@gmail.com